The best way to celebrate Christmas and New Year's Eve for us, is to ride Champagne powder in the Austrian Alps! We have the benefit of living in this beautiful valley called the Klostertal at the Arlberg ski area. Only a 2-hour journey away from either Zurich or Innsbruck Airport, you will find a cosy high-end snow Mecca with treats everyone can enjoy.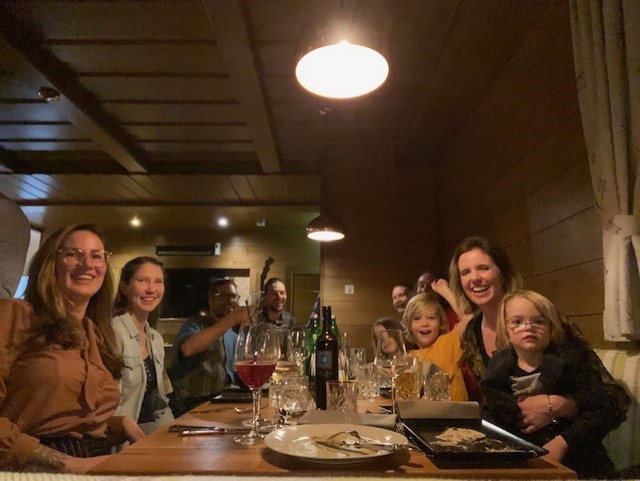 When winter finally makes its entrance around November, the snow-covered roofs of the buildings make the villages look like a picture from a fairy-tale. Winter holiday options are endless. From easy-going pistes to hardcore mountaineering. After working up an appetite, you can enjoy the wonderful local cuisine in the mountain huts and relax in the luxurious surroundings of the many apartments available for booking.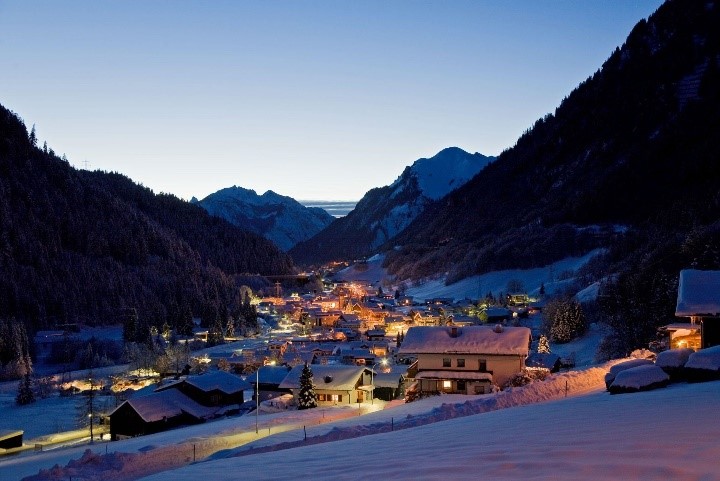 Lech am Arlberg is the place where the Dutch Royalty go skiing. This pretty village is a real treat for your eyes! As a place where Royalty come to ski, it's pretty expensive. We only go there to ski. But, on Friday night, you will find us on top of Rüfikopf, enjoying a fondue night with our kids. During the day, we either go up to ski with the family or get out our splitboards and go touring.
My partner in crime is a mountain guide, so he knows all the cool spots for splitboarding or ski touring. We find magical places where deer and snow rabbits abound and the occasional waterfall against the backdrop of the white mountaintops – it's serenity personified – the ultimate place to calm your soul and enjoy the scenery in perfect isolation. Just you and the mountains.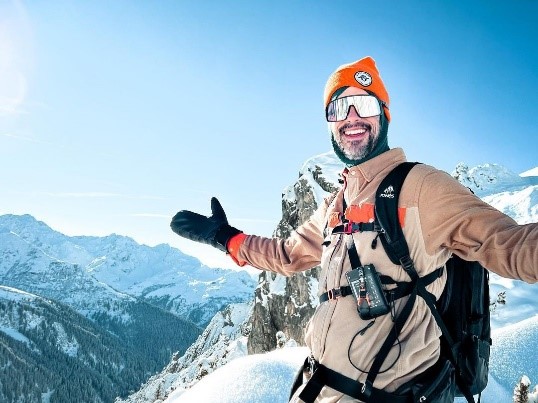 When the kids are in bed, we will have a night out in St Anton am. This après and nightlife there are amazing! Commonly frequented by the rich and famous but also suitable for smaller budgets, there are plenty of great places to go. We like to kick off with après in Fang House, and from there, we'll go enjoy the bands playing in Keller Bar and usually end our night either in Murrmel or Anthony's.
All of these activities are extras that abound in a place where Mother Nature blesses us with white gold. While writing this piece, 30cm of snow has descended from the sky, and a familiar sensation has returned – that numb feeling in my upper lip, reminding me that I am a teeny bit frostbitten from all the photographs that have been taken of me, in my element and grinning like a clown.
See you in the Arlberg. The champagne powder awaits.