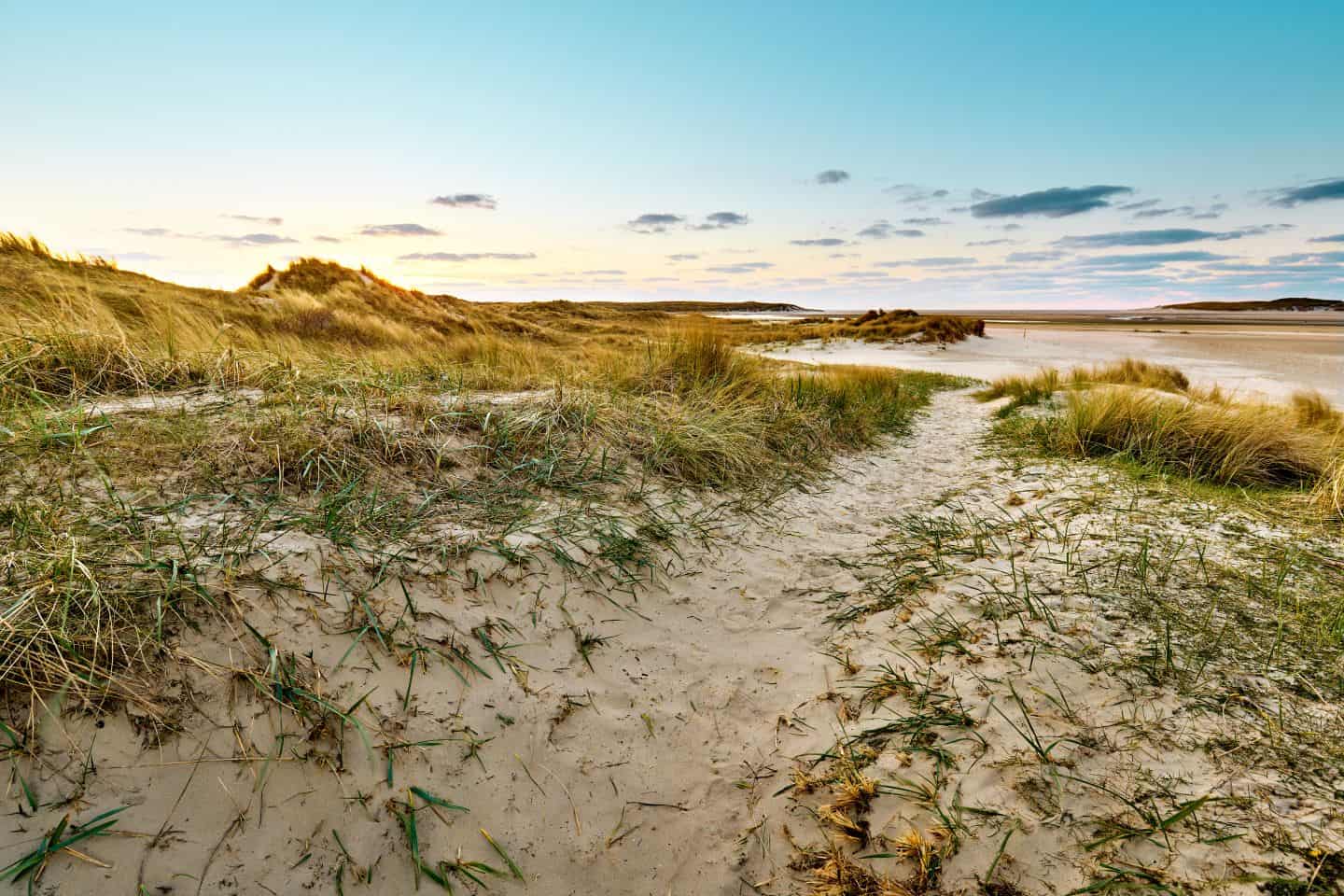 Texel - nature, activities and just relaxing
Texel is the largest island in the Netherlands and offers a variety of activities. In addition to the beautiful walks you can take, there are many water sports on offer. A holiday at Texel is wonderful if you want to get a breath of fresh air on the beach with the whole family!
Texel is the largest island in the Dutch Wadden Islands and belongs to the province of North Holland. It is an ideal destination to combine an active holiday with rest. The island can only be reached by boat from Den Helder with a crossing of about 20 minutes. You can opt to take the car on the boat or leave it behind. This gives you the opportunity to explore the island yourself. On the island, you will find many meadows, dunes and forests, and you can also enjoy beautiful views. It is ideal to take the dog here and go for a nice walk. A pet is often allowed in the holiday homes and can run loose almost everywhere. Due to the natural environment, there are many sporting activities on offer, such as walking and cycling. In addition, the island is perfect for special sports, such as skydiving, windsurfing or horseback riding. At Texel, you and your partner or family can enjoy the beautiful views and activities that the island has to offer. Are you with a large group? Texel offers plenty of opportunities for everyone to have fun. In addition to all the peace and quiet on the island, there are charming villages where you can enjoy the nice shops, restaurants and culture of Texel. De Koog is one of the seven villages on the island. This village is known as the seaside resort of Texel and has a beautiful beach where you can relax. In the commercial village, Oudeschild, you will find many fishing fleets and you can enjoy fresh fish in the restaurants by the harbour. Most of the inhabitants of Texel can be found in the capital Den Burg. This lively village exudes cosiness with its many shops and restaurants, but also museums, historic buildings and church towers can be admired here. 
Book Holiday in Texel