Holiday Stories?
Here's mine…
For me, the best way to relax is to get on one of my motorcycles and ride.
The wind in your face, the sights, sounds and smells from the surroundings you are riding in.
This is also known as wind therapy among bikers. Getting on your bike after a busy day or when troubles get you down helps to clear your mind and get the ducks in a row again.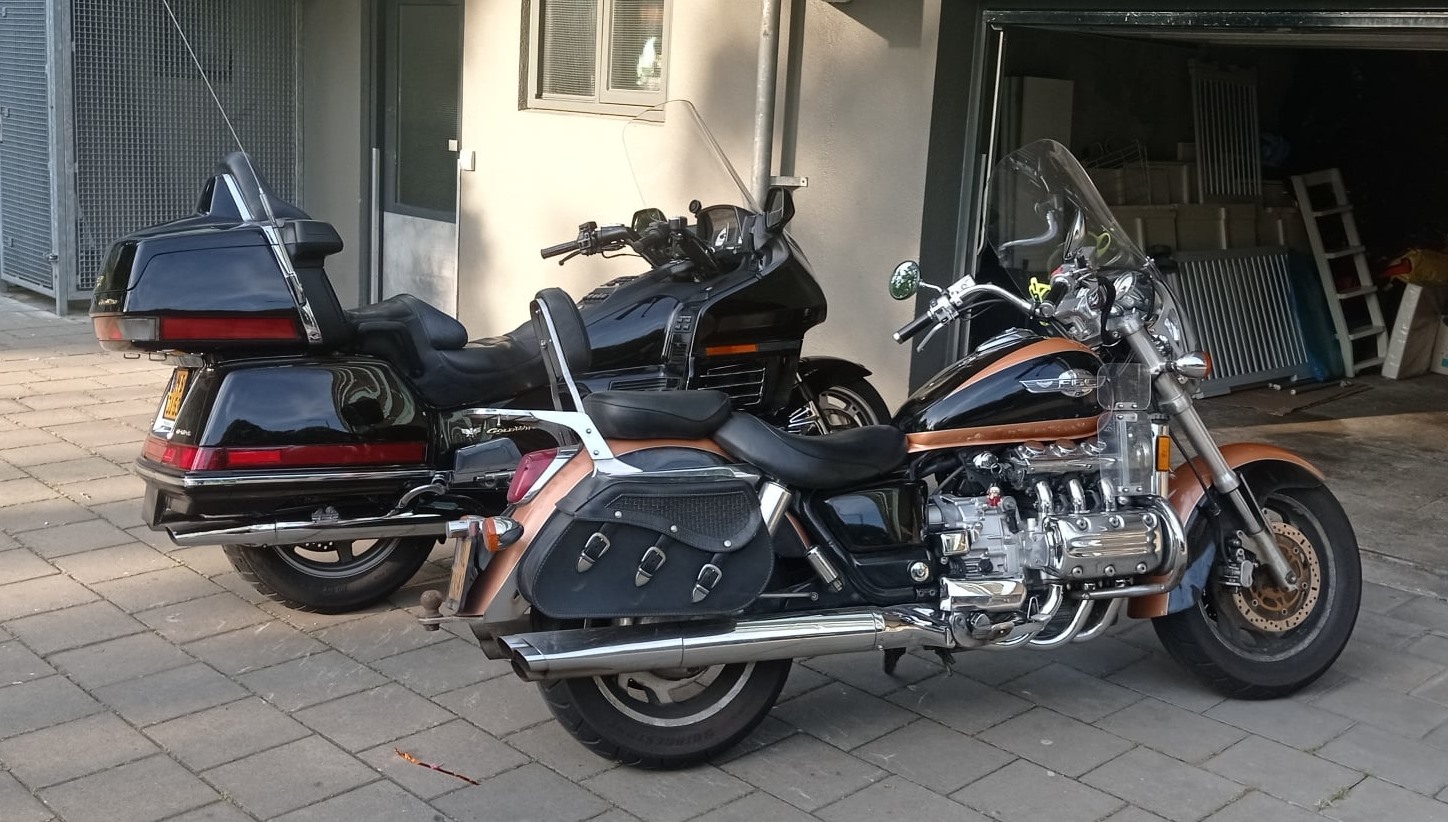 These are my babies — both made in 1998 by the Honda motorcycle company in Marysville, Ohio.
The black one is a 1520 CC 6-cylinder Goldwing; she's called Black Betty. The other is my dream come true: The Valkyrie — the same engine as the Goldwing but with that beautiful cruiser look and often mistaken for a Harley Davidson. She is called Rya Valk.
Anyways, I am a member of the Valkyrie Riders Cruiser Club (VRCC). In 2020, the UK chapter had its 20th anniversary. Due to the pandemic, we weren't able to celebrate until 2022. Four days of meeting new and old friends, telling stories about our bikes, enjoying good food and drink, and most of all, riding our machines… A lot!
For me, it started on Thursday morning. After strapping my luggage onto the bike, we enjoyed a beautiful ride through the Belgian Ardennes to Houffalize — where we did not stay in one of the many available Belvilla properties. Instead, we had a 4-star hotel booked. I did see many Belvilla signs along the way, though. The ride to the hotel was great. It is so nice to see your surroundings change from the flat Netherlands to the almost mountain-like Ardennes. It was a 250-kilometre joyride because, of course, I avoided major highways. Curvy backroads…. What more can you wish for? I don't know.
Friday was spent getting to know the area and enjoying good friendships with fellow VRCC members.
And the weather was great as we relaxed at the hotel with ice cream!
Yeah, that's me, in full glory😊and yes, I did need to get my beard trimmed.
On Saturday, our entire group rode out to the Bison Ranch in Orchimont —about a 1.5-hour ride from the hotel. Unfortunately, we had quite the scare on our way. A friend drove into a pothole making his motorcycle flip over and throwing him off his bike. It happened right in front of me! Can you imagine that? Super scary. Luckily, there was no serious damage to him or his bike.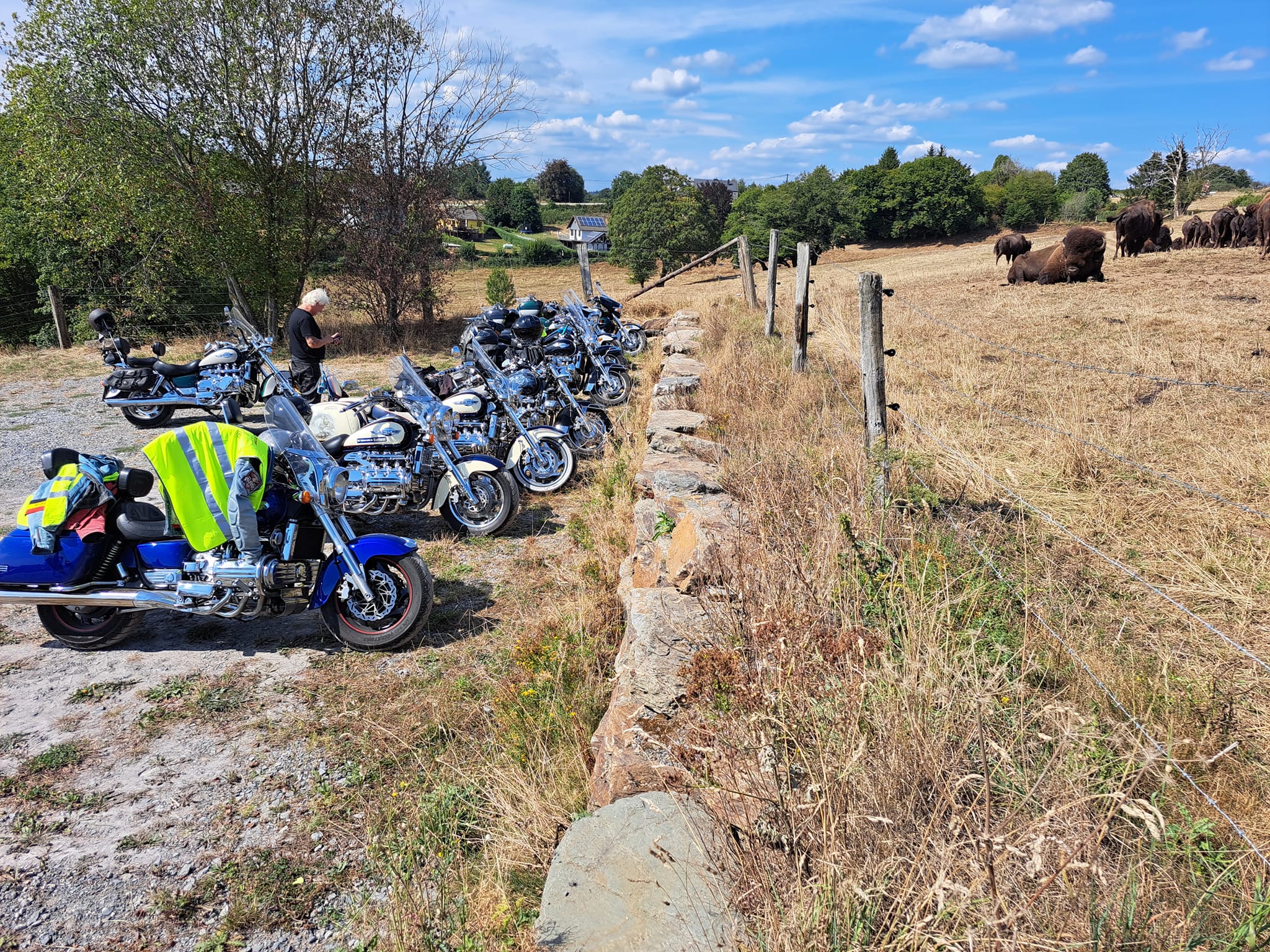 Here are our bikes at the Bison Ranch well-guarded by the herd of Bisons.
The evenings were filled with hilarious activities. The Dutch group performed a Haka for the organizer of the whole thing, and we had a one-man band perform on Saturday night. We all enjoyed the music, and some of us even danced! Imagine that…
Sunday was the last day of the meeting of the friends. I enjoyed my breakfast, strapped my belongings to Rya Valk and said goodbye to everyone. They only let me leave after I promised I would be at the meeting of the friends in 2023. That is going to be in Llandrindod Wells. Yes, that is in Wales, UK.
I already have the hotel booked and the route thought out, and I'm looking forward to booking both ferries I'll be taking.
But that is for 2023!